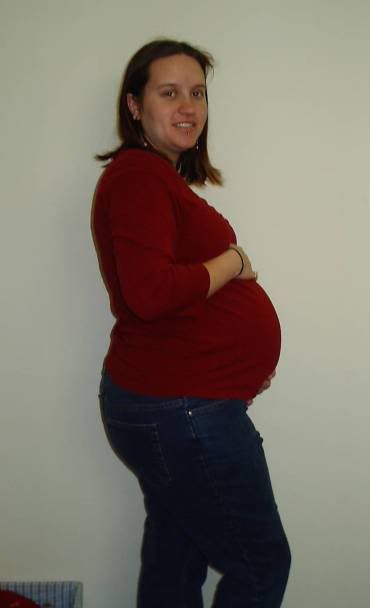 yep I think this pic matters alot, lol.
Me in the glory, pregnant with my first child! It is almost her 5th birthday, and gearing up for that I thought I'd share a pic! I was about 37 weeks in this pic, so not quite 5yrs exactly but close enough!!
and a funny tid-bit about this shirt I am wearing in this pic.. This is one of the only maternity shirts I have held onto, and wore during all 4 of my pregnancies, and I still have it in my closet.
My pregnancy pics have also gotten way better through the pregnancies, this is one out of a handful of pics when I was pregnant with Veronica.